CERCLA
Under CERCLA, you or your businesses can be held in strict liability for cleaning up hazardous substances at properties that are or were owned and/or operated by you.
The Federal Comprehensive Environmental Response, Compensation, and Liability Act (CERCLA) also provides a way to protect you from liability with a Phase I Environmental Site Assessment.
by Edward Baltzer | Nov 17, 2023
Environmental Services for Western Colorado and Eastern Utah
Avant Environmental Services, Inc. in Grand Junction is managed by Edward Baltzer who has prepared over one thousand Phase I Environmental Site Assessments since 1990
Phase I Environmental Site Assessments
Phase II Environmental Site Assessments
Transaction Screens
Regulatory Compliance and Permitting
Colorado Voluntary Cleanup and Redevelopment program
PHASE I ENVIRONMENTAL SITE ASSESSMENT
A Phase I Environmental Site Assessment, also known as a Phase I ESA, a Phase One Environmental, a Site Assessment, and other variations, is a specific standard for evaluating the environmental condition of and liability associated with a real estate asset.  Avant Environmental Services is expert at implementing the ASTM International Standard E 1527-21, Standard Practice for Environmental Site Assessments: Phase I Environmental Site Assessment Process.  This standard, which has been in existence for 30 years and is periodically updated, defines the minimum requirements of an ESA.  It must be performed by an "Environmental Professional" as defined in the Standard.  If performed properly, a Phase I will meet the requirements of the EPA's All Appropriate Inquiry (AAI) Standard referenced at 40 CFR Part 312 of the Comprehensive Environmental Response, Compensation, and Liability Act (CERCLA), also known as Superfund law.  AAI is the process of evaluating a property's environmental conditions and assessing potential liability for any contamination. Every Phase I Environmental Site Assessment conducted with EPA Brownfields Assessment Grant funds must be conducted in compliance with the AAI Final Rule.  The AAI Final Rule provides that ASTM International Standard E1527-21 and E2247-16, Standard Practice for Environmental Site Assessments: Phase I Environmental Site Assessment Process for Forestland or Rural Property are consistent with the requirements of the final rule and can be used to satisfy the statutory requirements for conducting AAI and providing you with protection from liability.  Avant Environmental Services has at times used both standards in preparing a Phase I ESA, for example a large ranch property with an attached commercial operation, or a large parcel adjacent to an urban area.  Either of these ASTM standards meet the requirements of AAI and as such will provide the ESA user with protection from potential liability under CERCLA as an innocent landowner, a contiguous property owner, or a bona fide prospective purchaser.
As such, performing a Phase I ESA should be automatic prior to purchasing or obtaining title to any real estate holding that may have environmental contamination.  And you want someone to prepare it who has much experience with ESAs.  Before you think that there can't be any contamination on your property, bear in mind that even agricultural lands are known to have had lead arsenate and other persistent pesticides used, or may have had a farm or ranch "dump", or a prior owner or operator may have performed maintenance on equipment using regulated solvents, or mill tailings may have been used for fill dirt, other potential sources of contamination.  Contamination on adjacent or nearby properties may have impacted your target property, and this information is needed by owners and developers.  In fact, many of our clients have chosen to have an ESA performed prior to selling real estate for the purpose of documenting the environmental condition at the time of the sale, thereby limiting preventing future claims by others for contamination that occurred after the sale.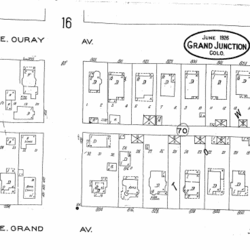 Historical record used for a Phase I ESA and Phase I Environmental Site Assessments.
So what is a Phase I ESA?  It consists of several main components.  These are:
Historical Research
Historical aerial photograph review

Reverse Street Directories

Topograpic maps including historical maps

Sanborn fire insurance maps

Title information

Environmental reports held by government agencies

Library Historical sections or local History Museums

General knowledge of the history of an area (Avant has worked in our region for over 30 years and knows a great deal of what has happened here)

Geological, hydrological, and soils mapping

Existing environmental reports relevant to the property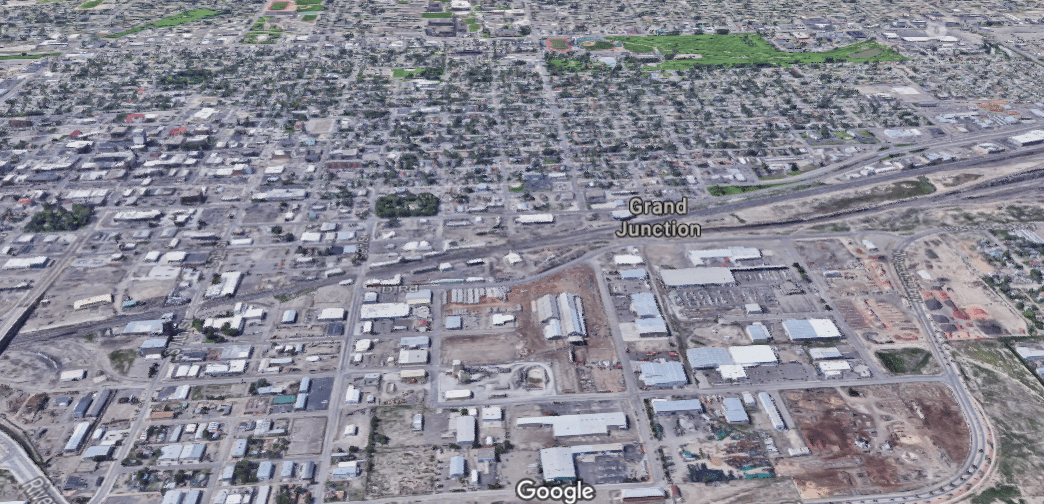 Regulatory Research
EPA and other Federal records including reviews of agency files

State Environmental agencies (CDPHE, OPS)

Local fire department, planning department, municipality, and county records
Interviews and Document Review
Interview Owners, Occupants, Operators, Neighbors, and Purchaser

Interview State and Local agents and regulators

Review all provided reports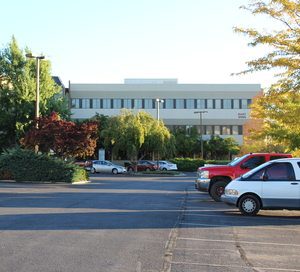 "
Site Visit
Inspection of entire property and all structures by an Environmental Professional

Catalogue presence of hazardous materials, universal wastes, petroleum products, and other potentially regulated compounds such as polychlorinated biphenyls (PCBs)
Report
The final report must contain specific elements

"Recognized Environmental Conditions" as defined by the ASTM standard must be described in the report


Recommendations for action may or may not be included as the Client directs
So now you have your Phase I report.  Now what?  If there are Recognized Environmental Conditions, you have several options.  You may choose to move forward with the acquisition knowing about the conditions.  You may require the Seller to cure those problems prior to transfer.  Or you may work out an escrow account to be used by you to remedy the problem.  It may be possible to apply for a Colorado
Voluntary Cleanup Plan
and No-Further Action letter from the CDPHE, which also will
protect
the owner from CERCLA liability.  Utah property owners may similarly apply for a
voluntary cleanup
.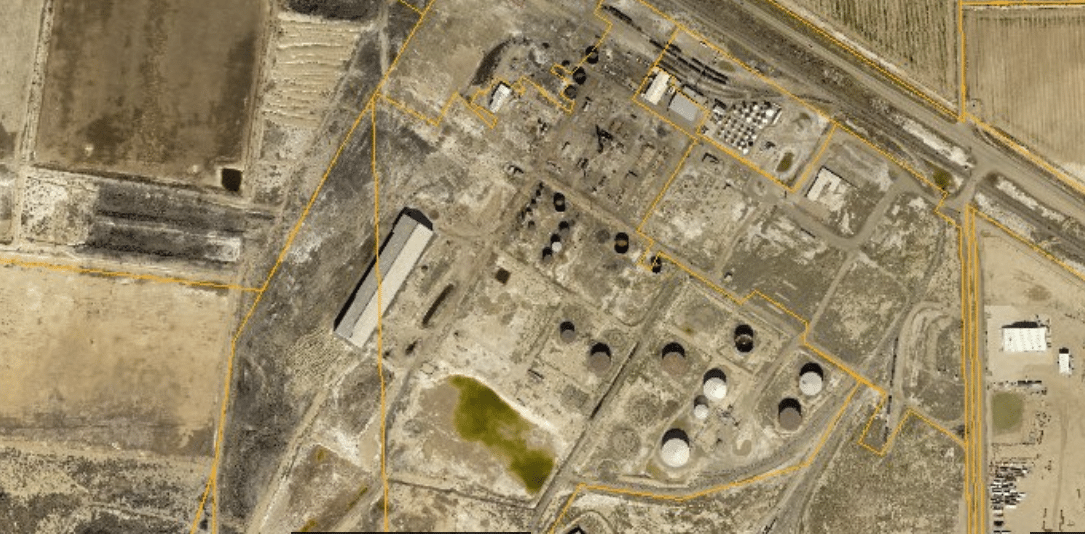 "Why Conduct AAI or Phase I Environmental Site Assessment?
Under CERCLA, people or businesses can be held in strict liability for cleaning up hazardous substances at properties that they either now own or operate, or owned or operated in the past.  Strict liability under CERCLA means that liability for environmental contamination may be assigned based solely on property ownership – and it doesn't matter if you did not cause the contamination!  And you certainly don't want this to happen to you. The Brownfields Amendments to CERCLA provide liability protections for certain landowners and potential property owners who did not contribute to or cause contamination at a given property and can demonstrate that they complied with certain provisions outlined in the statute, including conducting All Appropriate Inquiry (meaning, a Phase I ESA) into the present and past uses of the subject property.  This provision in CERCLA provides liability protection for specific prospective purchasers and landowners of real property, including: Innocent landowners are entities or persons who among other requirements, can demonstrate that they "did not know and had no reason to know" that a release or threatened release of hazardous substance was disposed of on, in, or at the property prior to purchase, and must meet the criteria set forth in CERCLA section 101(35)(A). Contiguous property owners are persons or entities who own property that is in proximity of another facility that is the only source of contamination found on the property. A Contiguous property owner must show that they had "no reason to know" prior to purchasing a property that any hazardous substance that is the subject of a release or threatened release was disposed of on, in, or at the property – which is what a Phase I ESA will do for them. Contiguous property owners must comply with CERCLA §107(q). Bona fide prospective purchasers may buy property with knowledge of contamination, provided they bought the property after January 11, 2002 and meet the criteria set forth in CERCLA §101(40) and 107(r); in other words, perform a Phase I Environmental Assessment. Units of state or local government that involuntarily acquire control or ownership (e.g. through abandonment, tax delinquency or bankruptcy) must comply with CERCLA Section 101(20)(D). Government entities who use eminent domain to obtain property must comply with CERCLA §101(35)(A)(ii).

Persons or entities that can utilize "All Appropriate Inquiry" liability exclusion include commercial and government entities and individuals purchasing property for non-residential use, who wish to, after purchasing a property, seek protection from CERCLA liability for releases or threatened releases of hazardous substances.  It also includes any party receiving a Brownfields grant awarded under CERCLA Section 104(k)(2)(B) and uses the grant to assess or characterize the environmental conditions of the property.
Why Choose Avant Environmental Services for your ESA?
If you need a Phase 1 site assessment in western Colorado or eastern Utah, look no further than Avant.  We have been conducting Phase I's and other environmental work in this region since 1990, and have become extremely familiar with the history, unique environmental issues (for example, UMTRA), specific contaminated properties, regulators, developers, and others.  Our familiarity with the ESA process and the area assures you of the highest-quality assessment possible.  And our local presence will help keep costs down.  We also understand how to help you move on to the next steps in the event that you have Recognized Environmental Conditions on your property.  These can be handled in a number of different ways depending on the character of the contamination or condition, the planned use, and the risk tolerance of the buyer.  Possible Phase II or Phase III type work might include soil sampling and characterizing for RCRA hazardous wastes, petroleum releases, groundwater investigations, consolidation and disposal of accumulated wastes, performing asbestos inspections, abating existing asbestos, removing uranium mill tailings, mitigating radon, or a number of other actions.  This may lead to appealing to the Colorado Department of Public Health and Environment for a Voluntary Cleanup Plan and/or a No-Action Determination letter for sites that have been fully remediated.  If contamination is best left in place, the Owner may choose to apply for a Colorado Environmental Covenant to control future use of the property; this covenant runs with the title and limits property use to those activities that do not interfere with the environmental controls.  
So What Will a Phase One Cost Me and How Long Will it Take?
That depends, as you might guess.  We will provide you with a no-cost, no obligation quote for your specific project, just ask.  Many national firms charge $5,000 or more for a small property ESA in our region, because they have to travel here and then learn about our area.   Most properties with limited environmental history can have a full ASTM-standard ESA conducted for around $2,400 to $2,900.  More complex sites will cost more, and simpler sites likely will cost less.  If the project is out of town or otherwise more complex, or additional services are added to make a Modified Phase I ESA, the cost will change proportionally.  Phase I site assessments will generally take two weeks to complete.  And if your property is simple, unlikely to have been contaminated, and you do not need the CERCLA liability protection, ask us about getting an Environmental Transaction Screen, or ETS, as defined by ASTM at Standard E1528-22, Standard Practice for Limited Environmental Due Diligence: Transaction Screen Process. This process is simpler, requires less work, covers fewer potential issues than a full Phase I, but may only take a week or less to complete and will cost substantially less than a Phase I ESA, generally in the $1,200-$1,800 range depending on the property and location.  They reveal the most likely potential contamination risks.
Avant will provide you with a free, no obligation cost proposal for your property.  Just ask.